HUGE HAUL INC.
NOW A BENLEE COMPANY
Roll Offs
Load Luggers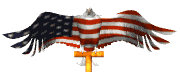 Manufacturer of Roll-Off Hoists and Load Luggers
for the waste management industry
Huge Haul / BENLEE
30383 Ecorse Road, Romulus, MI, 48174
Telephone: 734-722-8100

E-mail:
High Quality - High Performance
Huge Savings from Huge Haul
Huge Haul Load Lugger
Standard Equipment and Advantages

Roll Offs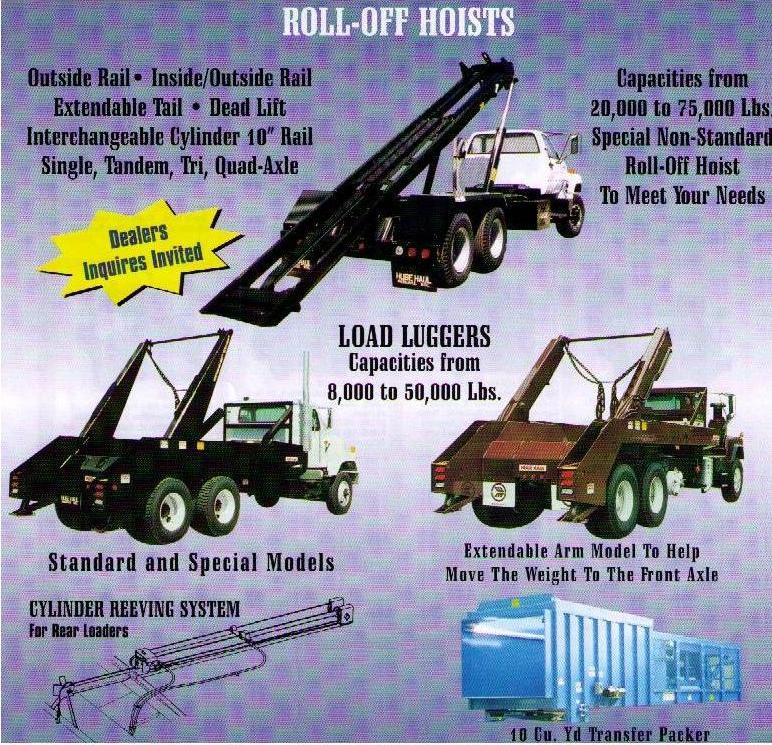 Load Luggers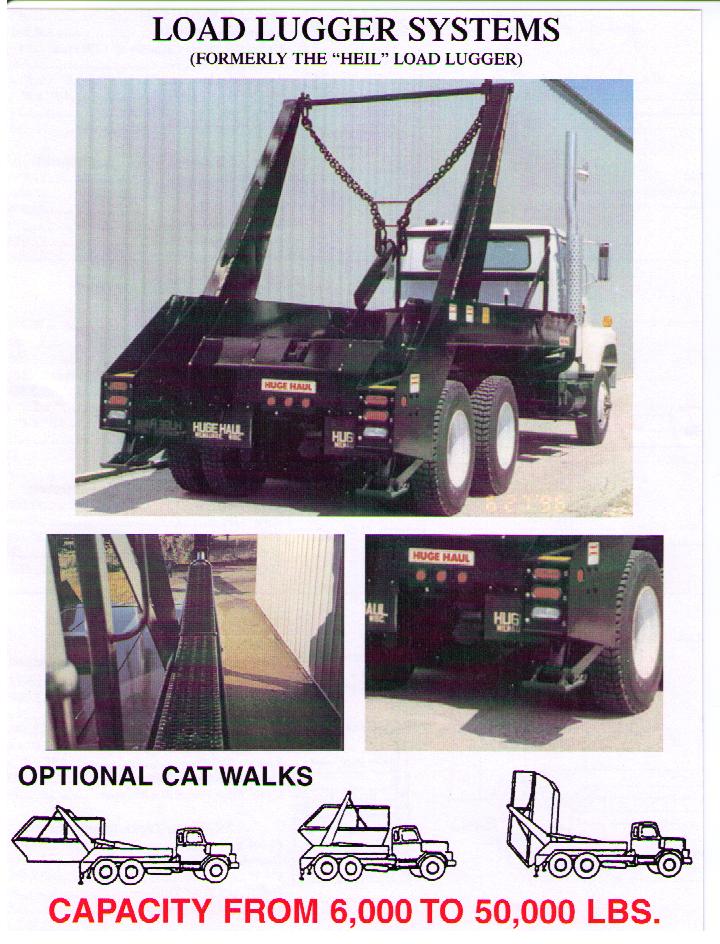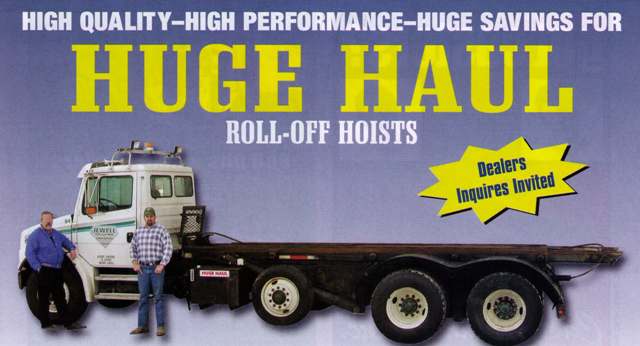 "This Huge Haul Roll Off Hoist above is 12 years old and is on it's second Chassis.
It has moved over 400,000 boxes, and is still in daily service."
"Because of the service we have received from our Huge Haul Roll Offs,
we have ordered two more hoists to add to our fleet."
Joe & John Jewel
J&O Trucking, Muskego, Wi.

We manufacture Roll Offs and Load Luggers to meet your special needs.
Extra heavy duty frame rails and longer rails.
No need to buy a standard hoist and then have to make changes.
Other sizes and capacity available to meet your needs.